Let's come together to develop projects that meet the needs of the society
Be a volunteer
Use your skills for the cause you believe in
Donate materials
Ask us for the list of resources we need to implement our projects
Donate money
Choose your preferred financial instrument and support ADU
Redirect 2% of your income tax
Redirect 20% of corporation tax
Recurring monthly donations
Bank Deposit
Submit the amount you wish to donate in ADU account opened at BCR: RO42RNCB0072135032030001
Recurring Donations
Log into your Internet Banking account and set a scheduled payment option. You choose the amount, duration (ex. 1 year) and frequency (eg. monthly).
20% of Corporation Tax
To deduct 20% of the corporation tax due to the state, a company can enter into a sponsorship agreement with ADU.
Money order
Send a money order and complete it with the dates below of the Association with word "donation".
2% of income tax
If you are employed, download the 230 form and complete it with your names, dates and address. If you had declared income from other sources (copyright, professions, rents etc.), download 200 form and complete it with your name and address.
Sign the form on the place indicated for signature. The authorities will complete the sum represented 2% , do not need it you do.
Send the completed form by post or courier to headquarters financial administration you belongs (according to the address from your ID) or at ADU. You can also send it scanned by e-mail to us.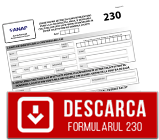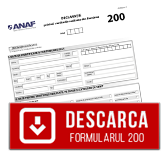 ADU details
Thank you for supporting our NGO
The Urban Development Association

Headquarters: Str. Stirbei Voda, no. 158 bl. 23A, ap. 7, Sector 1, Bucharest, Romania
Bank account: RO42RNCB0072135032030001, BCR
CUI: 2506683
Nr. înreg. în reg. Asoc. și Fund. 35 / A / 2009
Dosar Trib. Buc. nr. 150 / 20.01.2009
Contact us!
We're happy to hear from you.